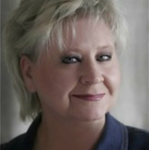 Jeannette Bauch
Realtor® & Business Manager
C: (952) 435-4265
O: (952) 435-4217
Along with a strong volunteer spirit, Jeannette comes to Dave Oswald Homes with over 23 years of experience in the new home construction field. With knowledge of real estate sales and practices, as well as construction processes and accounting, she represents a well-rounded field of support for the team.
Giving of oneself in service is the definition of a volunteer and serving others is displayed in many of Jeannette's activities. In May of 2000 she became involved in Toastmasters, an organization focusing on communication, leadership, and public speaking. Her passion for life-improving skills led her to become their Lieutenant Governor of Marketing in 2004, selling the Toastmaster club concept to local corporations as a way to enrich their employees' job performance and job satisfaction. In 2005, as the Lieutenant Governor of Education and Training, she earned the Excellence in Education Award from Toastmasters International. By 2006 Jeannette had been elected as District Governor for District 6 Toastmasters, encompassing Minnesota and Northwestern Ontario with over 5,000 members.
Because of her zeal and passion for service, she became the Board Chair and Housing Director for Life ReBuilders…an organization that provides sober housing to men coming out of drug and alcohol treatment programs. She was also an Advisory Board member for Midwest Challenge, a halfway program that provides a safe and supportive drug and alcohol free environment for men to put their lives back together and become productive members of their communities. Currently Jeannette serves on the board of Community Care which is a food distribution program for food shelves and shelters in and out of Dakota County.
Putting Faith and Family at the top of her priorities, Jeannette is a member of Crossroads United Methodist Church in Lakeville and volunteers as a greeter. Her 2 sons are married and have blessed her with 5 grandchildren who bring her unending joy.